Advisory Services
Strategic advice for commercial real estate investors and operators to enhance value for stakeholders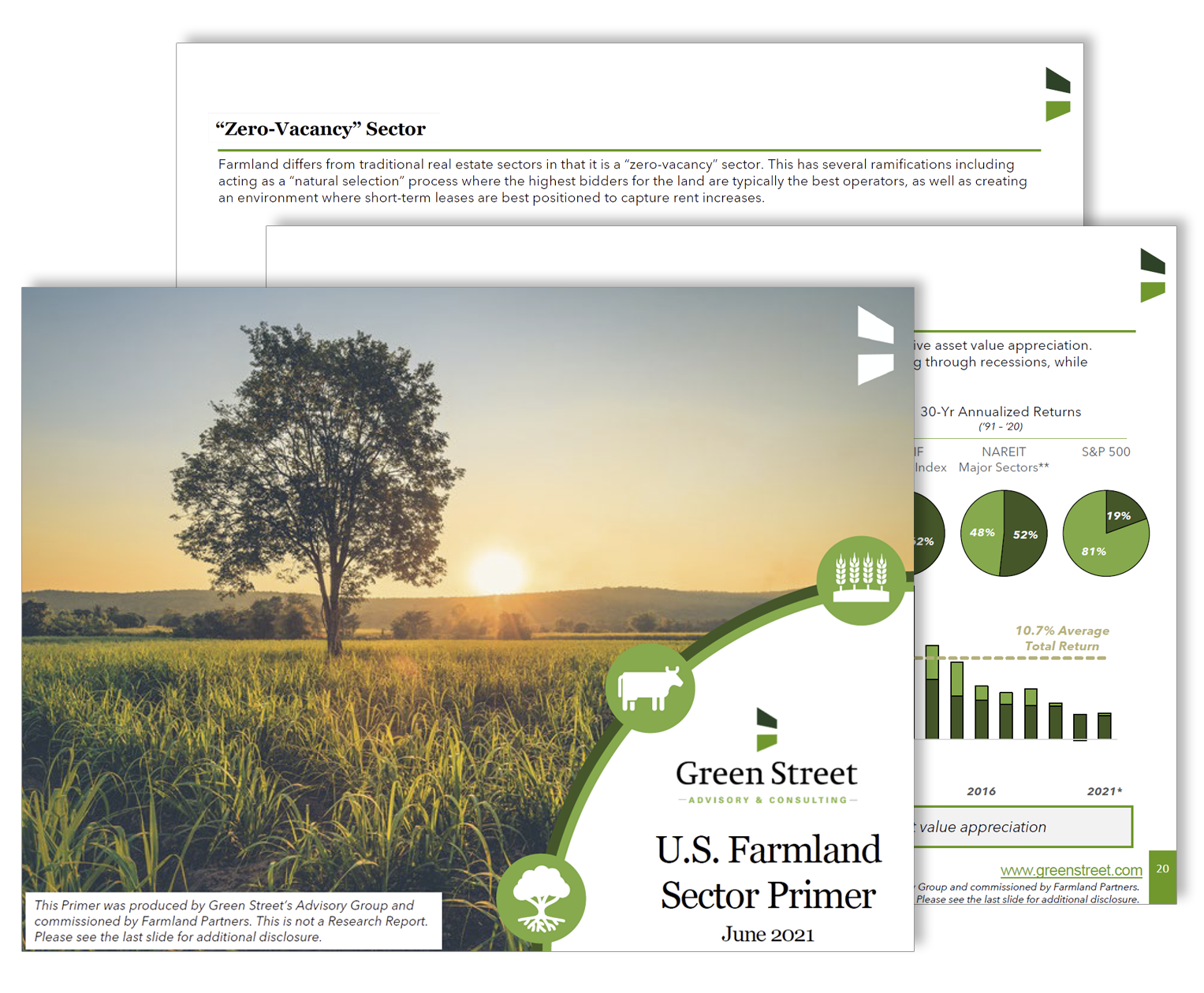 U.S. Farmland Sector Primer: Investment Merits
This Primer was produced by Green Street's Advisory Group and commissioned by Farmland Partners. This is not a Research Report.
U.S. Farmland is one of the largest commercial real estate sectors and remains under allocated among institutional investors. The sector has delivered steady returns through economic cycles thanks to a favorable supply/demand dynamic that is unique in the real estate industry. Download this primer authored by Green Street's Advisory Group for an overview of the U.S. Farmland sector and an in-depth analysis of its investment merits, including a framework on how to approach, benchmark and value the sector's unique investment attributes against other real estate asset classes.
Featured Insight Download
Please provide your name and email address to download this featured insight.